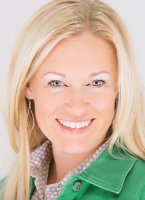 I have worked with Lauren for over a decade now & full have confidence in her ability to meet the client's needs.  She is patient, skillful, encouraging, and knowledgeable in her areas of expertise.  She is always professional with clients, yet maintains a warm regard for others in her work.  She is well respected in her professional community & in the community of those working to treat individuals with eating concerns & eating disorders.

Wendy Jensen, LCSW, CDWF
Great coordination of care! Always willing to reach out to other treatment team members timely and professionally.

Evan Coates, DBH, LCSW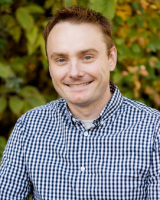 I trust Lauren Absher completely with my client's comprehensive dietary needs.  I trust few dieticians' ability to navigate the complexities of working with eating disorders and their mental health and medical providers.  I have yet to find a client who hasn't overcome their initial skepticism or been helped by Lauren's sheer skill, intelligence, and incredible interpersonal abilities.   I relentlessly encourage clients to challenge Lauren with their doubts and misgivings; consistently Lauren rises to the challenge with evidence, grace and warmth.  Lauren consistently delivers a non-judgmental, non-diet, healthy and balanced approach to eating, food, and body image.  I could not succeed as a psychotherapist in my niche without Lauren Absher.  I could not recommend Lauren more highly to anyone struggling with their relationship with food and their body. 
Corinne Hannan, PhD.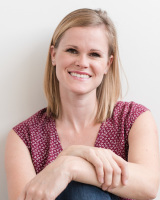 Lauren is a fabulous dietitian who practices an evidenced-based, non-diet approach. She is a great resource for anyone looking to create a healthy relationship with food and/or heal from an eating disorder.

Paige Smathers, RDN, CD

Heading 1
Lauren has guided me in attaining a healthy relationship with food. She is compassionate, knowledgeable, and understands her patients'
needs.
Lauren is very knowledgable about the recovery process, worked very well with each therapist I had while under her care, and I felt she genuinely cared about my recovery. A big one for me was how easy it was to talk to her as I also struggle with social anxiety disorder. She never once got upset with me for struggling! I highly recommend Lauren.
​I LOVE her! She has literally saved my life! She is so smart and knows how to help. I've been following the meal plans she makes with me and I feel great! She is the best! 
Very knowledgeable. Made my daughter and I feel very comfortable. Talked to my daughter on her level but not down to her.
- N.J., mother of adolescent client
I am grateful for Lauren's gentle understanding of my daughter. I am grateful that she explains things thoroughly to her. Lauren doesn't get angry or panic. She understands where my daughter might be coming from. She validates her feelings and concerns and then encourages her to move past her fears. I am very grateful.
- J.S., mother of adolescent client